Pocket And PC was founded back in 2008 as 1800PocketPC. In the beginning, the online news outlet published news, reviews, and information about Windows Mobile apps and games. Since 2014, the site has expanded to covering Android, iPhone, and Windows and was rebranded to Pocket And PC.
In addition to being in charge of the entire design of the site, I was also responsible for creating most of the content. To date, I have over 2,000 articles published on Pocket And PC alone.
Clean and Efficient Design
Listed below are a few choice screenshots of website and graphic design work for PocketAndPC.com. Pocket And PC features a clean, simple, and modern layout that works across smartphones, tablets, PCs, or any other device. The website is a web application that features a responsive layout, intuitive scroll and a non-intrusive header.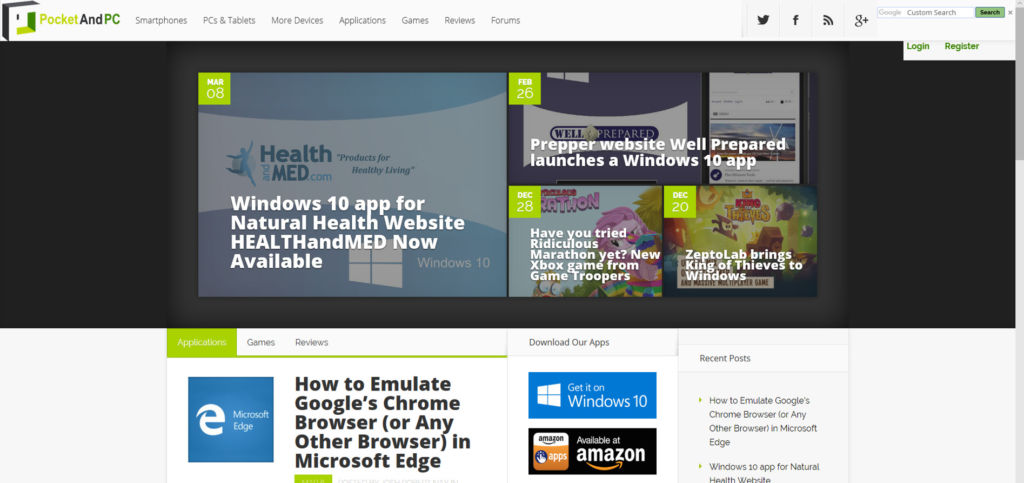 This is the first thing customers see when they visit PocketAndPC.com. The website is WordPress based and utilizes a combination of JavaScript, CSS, HTML5, PHP, and other technologies. The site looks good and loads quickly — both very important for providing not only the best experience for customers, but for search engine optimizations and high Google and Bing ranking as well. The site features Login and Register buttons at the top. When logged in, users will see their profile picture next to a Logout option here instead.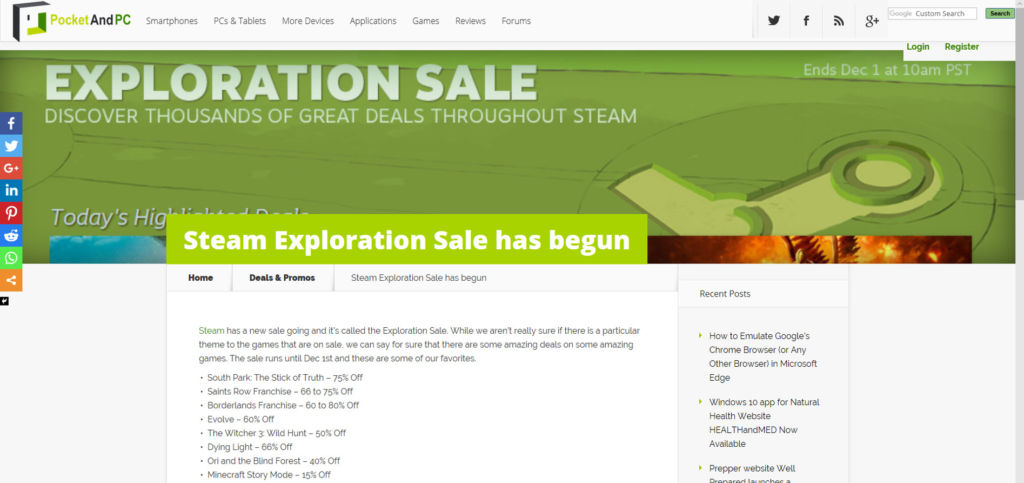 Clicking on any article and you'll see the article title across the screen with the featured image behind the article title. Below this, the article categories are shown. Static social sharing buttons float on the side of the page and are in constant view as you scroll up and down the page. Scroll down the page a little and you'll be able to read and share the article on social networks as well as read the author bio and leave comments.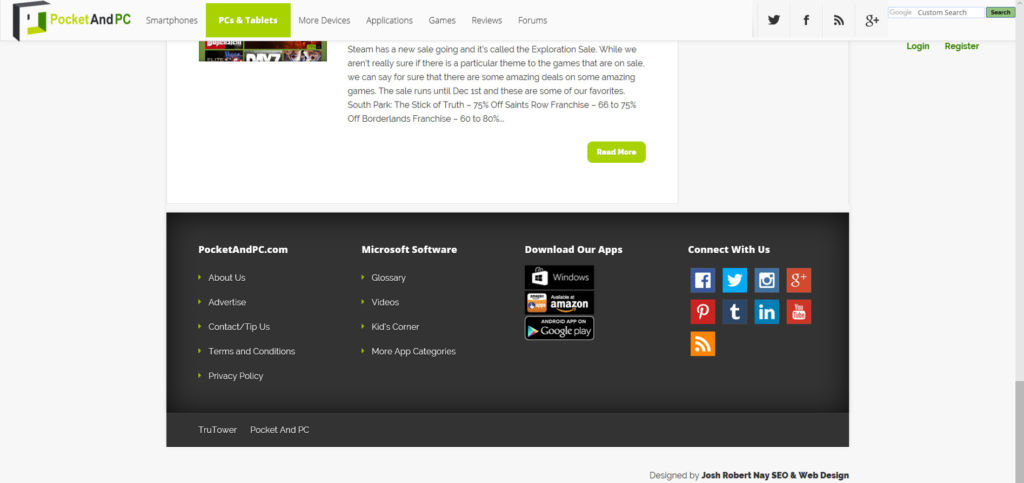 The footer shows important website links, app download buttons and social network follow buttons for the publication. It also features website links for the rest of the website network, including TruTower. The footer is clean and efficient.
Pocket And PC still uses the design featured above today. Use the button below to see it in action !