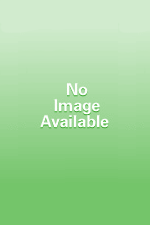 ISBN: TBA
Fantasy
Novella
An upcoming epic
Format: TBA
Kindle Version Unavailable
Nook Version Unavailable
Description:
DESCRIPTION PENDING PUBLICATION, is subject to change, and is © Copyright Josh Robert Nay.
Where to Purchase*




United States

TBA

United Kingdom

TBA

Other Countries

TBA
*You can also purchase Josh Robert Nay books by ordering them through any bookstore.
Preview




There were many things in her small room. Every object in the room was precious to her. She loved to take care of everything. However, her mother would say otherwise. Her mother had always been clean. At least that's what her journal had said. She couldn't remember her mother.
There was a cupboard in the far corner, in which books were treated as dirty clothes in laundry. Bookshelves lined the rest of the walls, from which books always kept peering out through the darkness, as if trying to get a breath of fresh air from the lack of use. Her journal, which may be described as her life line, sat in a small cupboard above her bed.
And last but not least, built into the wall above her bed, her beloved "window."
A small window, grilled with iron rods horizontally and glassed by two doors that did not open, was a living canvas to her on which every day and at every moment, different scenes took place. It was a living theater where different and undirected characters played their roles without noticing that someone may be overlooking their drama through the window. It was an ongoing and unscripted drama where heroes and heroines changed frequently.
Sometimes, the picture would start instantly and she would rush to catch the scene. Often, the rushing was in vain, for by then the people had dispersed.
She once found two women who were arguing over a vase. A simple vase, but one that seemed to carry sentiment for them both. After observing the scene for a time, she became bored and used her window's unique power to cause the vase to drop from its place atop a shelf near one of the women. At that point, they began cursing and blaming one another and began fighting and pulling the braids of the other. She had never missed an opportunity to catch a scene such as this.
How far her short memory could go back, it was difficult to say, but she recalls that she has spent a major portion of her life in the room. Her journal may have been neglected for all she knew, and she didn't know time anymore, other than the days that passed in her beloved window.
When she rose in the morning, first her window would catch a glimpse of a beautiful peak of an old tree, her favorite scene. In the summer, she listened to and watched cool breezes rustling the leaves of trees. In the winter, cold winds and snows tried without success to trespass the glasses of her window. Her love of the rainy season was above all the others because of the sound of rain and thunder clashing in rhythmic song against the constantly lighting and darkening sky.
Despite her want to leave the room and experience these scenes firsthand, she would have to leave her window too. If she were able to leave her room and the curse of its isolation, she could not bear the thought of losing her beloved window.