They sliver out from their hiding places in the darkness
And begin their inevitable flight to places with people,
People that they wish to make a part of themselves
Or to transform into one of their very own kind.
When the moment is right and the time comes,
They stake their claims to those they choose,
And bring to bear on onslaught of terror,
Only temporary, before their victims fall.
In a few days, their victims will change.
No longer will they be the living.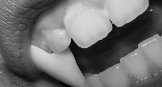 Only in death will they thrive,
Now that they are among
Their new families, and
Their new friends.
Beware, the
Vampires.