My new short story
My American Revolution
, which I wrote as a fictional tribute to
Margaret Corbin
, has been officially submitted to Yahoo! I have also posted a special announcement on my
website
for the short story, which can be viewed on the
Short Story
page.
Margaret Corbin
This brings my two week wrestle with the subject of the short story to an end in a way that I honestly could not have planned better. Margaret Corbin was the perfect topic for the piece, and I look forward to updating the website with the link once it is published.
I have also started pushing a couple of novels to the front lines recently, and I intend to have both in publishers' hands by the end of September. This will definitely help alleviate some of the pain that Google's Panda update has caused many writers, including myself, recently, although my income only dropped 20% compared to the average 68% experienced by most writers I've seen.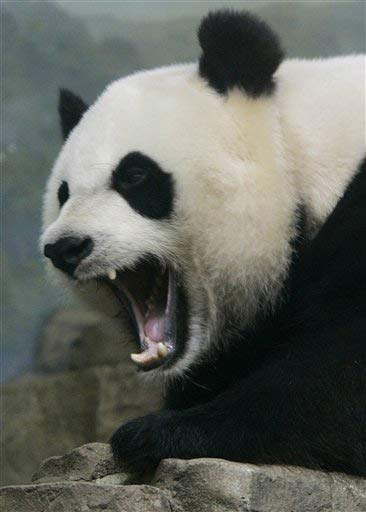 Not only evil, but angry.
Panda does have its benefits, but it's sad to see other web writers, especially those who rely on web writing as their only source of income, going through the hard times. I have taken it upon myself to study Google's methods and have since started releasing content that is better suited to Panda. Quite honestly, with only a 20% drop in income, it hasn't impacted me too much, so I don't have to change most of my writing methods, mainly just those where my articles are concerned.
Speaking of articles, I will be releasing another "Know More" article soon, this time surrounding short stories. The article will be automatically posted on my website's RSS once it's published and you won't have to wait long. I plan to have it completed within the next couple of days. This article follows on the heels of an article I wrote last week called "Bibliotherapy and Exploring the Healing Properties of Poetry", which has turned out to be one of my more popular articles so far. I'm definitely looking forward to seeing how the short story article does.
But, it's my novels that I'm working on now. I will continue to write poetry and short stories for publication online and in magazines, but my focus will be shifting so the content will be shifting as well.
Seeing how next week will mark the one-month anniversary of my new blog, I have to hope everyone is enjoying it so far. Suggestions are always welcome and, as always, appreciated. I look forward to seeing where it all goes!